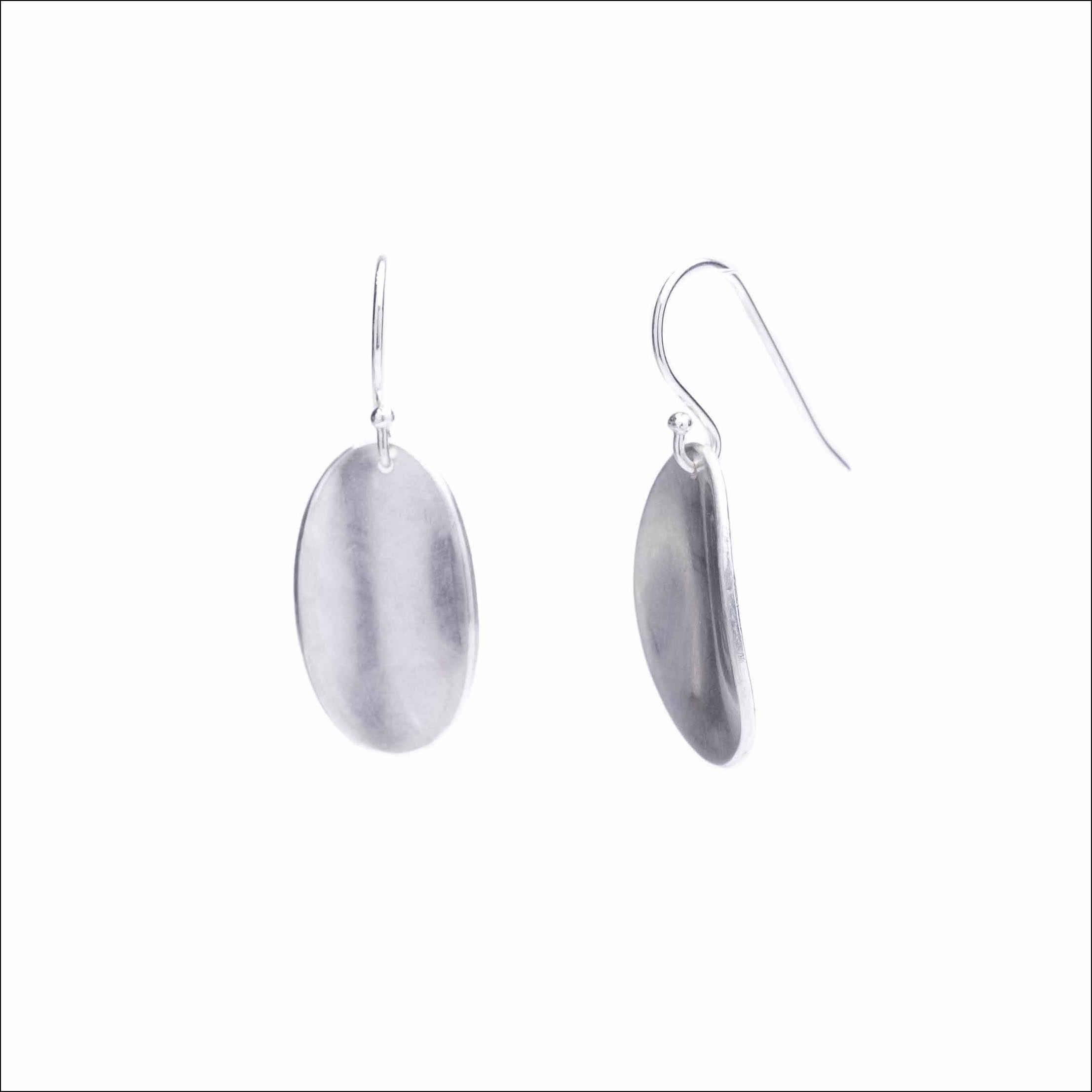 PEZ
How gorgeous is the simplicity of these little stunners.
Pez was designed for its simplicity and elegance .Finished with an organic brushed texture. Easy to wear, easy to care.
Hand-cut oval earrings, brushed and domed. We can make earwires to individualise these cuties just for you, so they just sit perfectly from your ear to catch the light and shine. Just contact us and we will be happy to organise.
Dimensions
Width 8.4 mm
Length including ear hooks 21mm
All our pieces are individually hand-cut from sterling silver and may vary a little in size.
We create our gorgeous pieces with much love, laughter and loud music.
Caring for your beautiful Myelma jewellery information is at the bottom of this page under FAQ's. Have a read to keep your pieces beautiful.